Research Facility : Immunology Core Laboratory
About us
Mission
The Immunology Core will serve as a core facility to provide expertise for the incorporation of the emerging technologies to support immunological assays for clinical and pre-clinical research, and offer expert scientific and technical consultation to investigators conducting basic and translational research.
Aim
Service — A one stop state-of-the-art facility for immunophenotyping, functional assays to support vaccine and drug candidate's clinal and pre-clinical studies.
Education — Immunology Core lab will provide training and mentor staff, students, research fellows, and investigators in immunology research, to stimulate inclusion of immunology research in new studies through consultations and educational initiatives that inform the community of recent advances in immunology, and to help community members to understand and interpret research findings.
Research — Immunology Core lab will develop, optimize, and validate specialized immunological assays to accelerate research in the prevention, treatment, and monitoring of diseases.
Funding – The initial funding for inception of Immunology Core lab was provided by the THSTI Core Grant. In the meantime, the Immunology Core lab received the COVID Suraksha Grant REOI-2 (BT/CS0010/CS/02/20) from DBT-BIRAC as "A cellular assay platform for determining the immunogenicity of vaccine candidates."
Services
Our Capabilities
The immunology Core lab at THSTI provides a one-stop solution for all the internationally accepted cellular immune assays, such as:
· ELISPOT / FluroSPOT assay
· T cell proliferation assay
· Bead-based multiplex assay for cytokine quantification
· Intracellular Cytokine Assay
· Activation Induced Marker Assay
Translational Health Science and Technology Institute Antiviral activity testing against SARS-CoV2
Project Title "SARS-CoV2 anti-viral activity testing platform to support the preclinical development of new chemical entities, and natural products from Academia, Start-ups and Pharma companies". GLA signed on 19-7-2022.
Release order no. BT/CTH0004/CTH/01/20
To meet the growing need of the in vitro and in vivo antiviral testing for the new drug candidates/test substance (TS), Translational Health Science and Technology Institute (THSTI), for antiviral test in hamster and hACE2 mice model) and Foundation for Neglected Disease Research (FNDR), for in-vitro Viro-E6 cell line based antiviral testing along with hamster model) and THSTI (DMPK evaluation) have joined hands under a BIRAC grant to provide these tests.
The scope of work related to in vitro screening and pre-clinical animal model and DMPK evaluations will be undertaken at THSTI and FNDR. You are requested to provide the following information along with 50% payment in advance (see Annexure 1). The detailed protocols are provided in the Annexures appended below Annexure 2 and Annexure 3.
COVID-19
In the past two years of pandemic, the Immunology Core Lab is working round the clock to answer the questions of national importance and help our nation contain the COVID-19 pandemic at the earliest. COVID-19 vaccine pre-clinical Trials supported by Immuno-biology Lab and Immunology Core Lab at THSTI:
Pre-clinical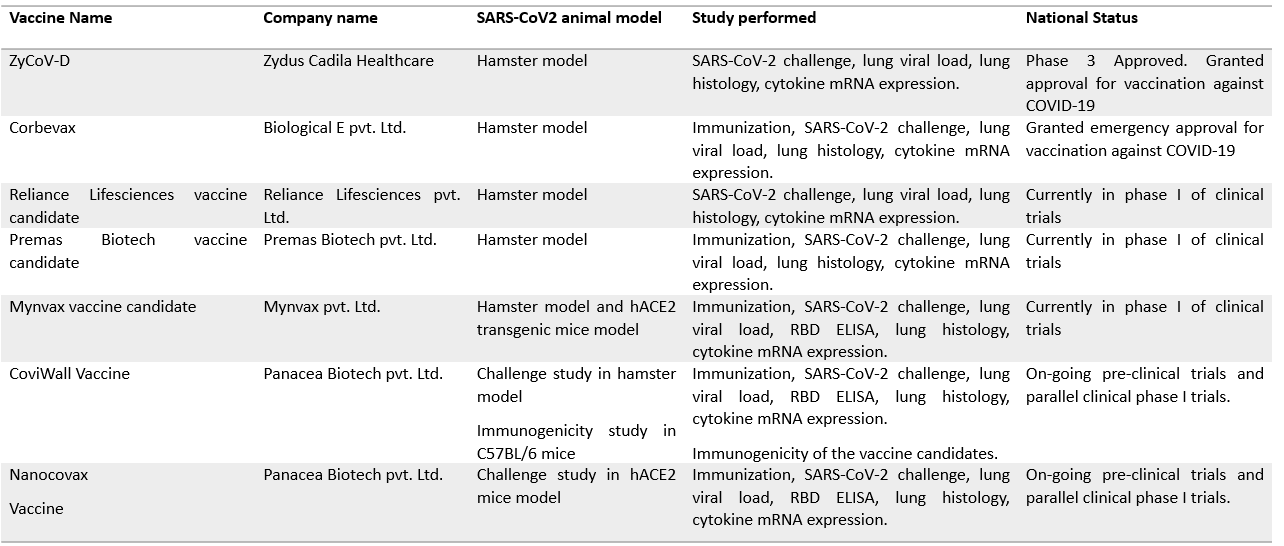 Clinical
Following are some of the contract services provided for different vaccine clinical trials: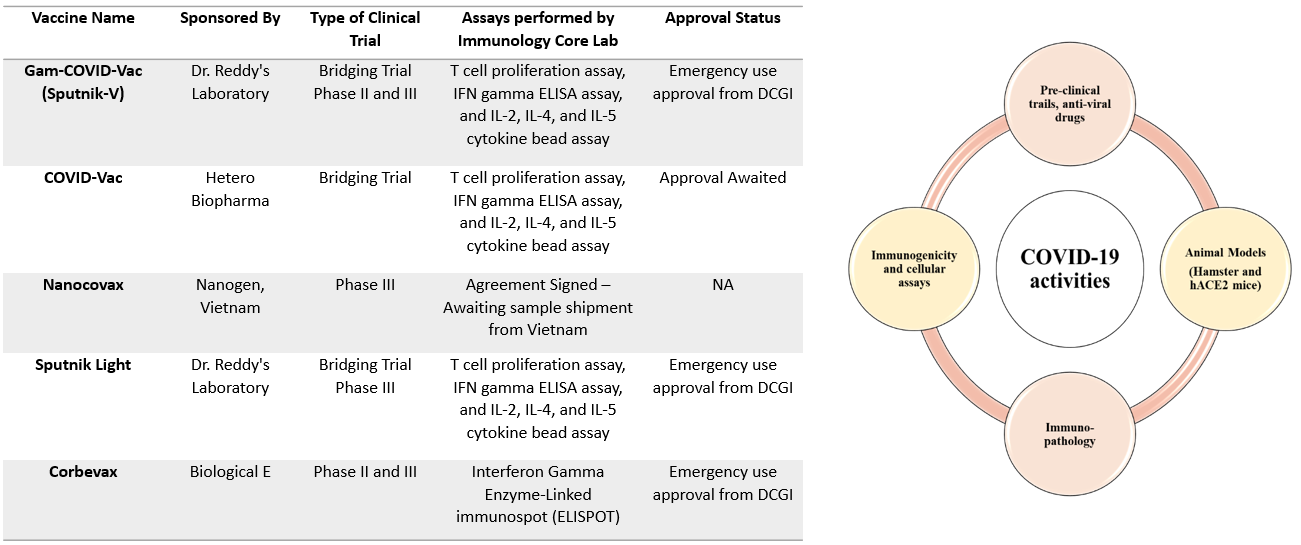 Future Pandemic Preparedness
One of the long-term goals of Immunology Core Lab is to develop robust infrastructure and scientific know-how capable of rapid escalation of resources to study cellular immunogenicity for any future health emergency. Following are some of the aspects Immunology Core Lab is working on: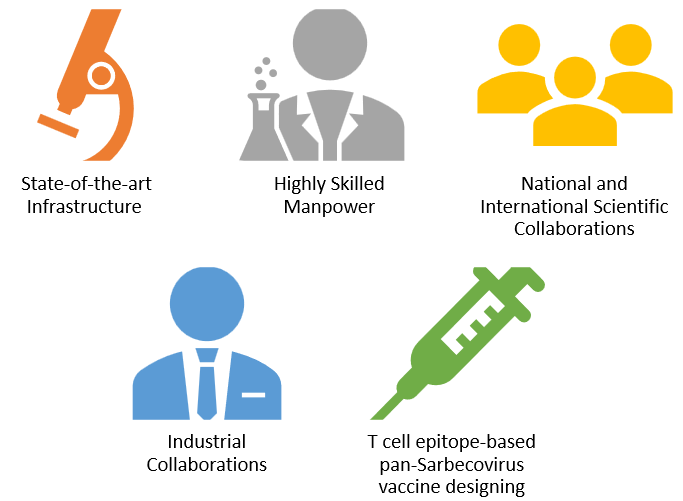 Name of faculty members and Scientists
DR. AMIT AWASTHI, SENIOR PROFESSOR
DR. DEEPAK KUMAR RATHORE, SENIOR RESEARCH SCIENTIST
DR. ZAIGHAM ABBAS RIZVI, SENIOR RESEARCH SCIENTIST
DR. SRIKANTH SADHU, RESEARCH SCIENTIST
Contact Details
Dr. Amit Awasthi


aawasthi@thsti.res.in


0129- 2876482