Research Facility : Immunology Core Laboratory
About us
Mission
The Immunology Core will serve as a core facility to provide expertise for the incorporation of the emerging technologies to support immunological assays for clinical and pre-clinical research, and offer expert scientific and technical consultation to investigators conducting basic and translational research.
Aim
Service — A one stop state-of-the-art facility for immunophenotyping, functional assays to support vaccine and drug candidate's clinal and pre-clinical studies.
Education — Immunology Core lab will provide training and mentor staff, students, research fellows, and investigators in immunology research, to stimulate inclusion of immunology research in new studies through consultations and educational initiatives that inform the community of recent advances in immunology, and to help community members to understand and interpret research findings.
Research — Immunology Core lab will develop, optimize, and validate specialized immunological assays to accelerate research in the prevention, treatment, and monitoring of diseases.
Funding – The initial funding for inception of Immunology Core lab was provided by the THSTI Core Grant. In the meantime, the Immunology Core lab received the COVID Suraksha Grant REOI-2 (BT/CS0010/CS/02/20) from DBT-BIRAC as "A cellular assay platform for determining the immunogenicity of vaccine candidates."
Team

Prof. Amit Awasthi, Lab-in charge
The Immuno-core Laboratory is led by Prof. Amit Awasthi who is also heading the Immunobiology Laboratory at THSTI. He has 25 years of experience in the field of Immunology. Prof. Awasthi has completed his PhD from National Center for Cell Science, Pune and Postdoctoral training from Brigham and Women's Hospital and Harvard Medical School, Boston, MA, USA where he also served as an Instructor/Junior Faculty. Prof. Awasthi is an expert in helper T cell immunology and clinical immunology.

Dr. Deepak Kumar Rathore, Senior Research Scientist
Dr. Rathore has 20 years of experience in the field of Immunology. He completed his PhD from Jiwaji University, Gwalior, M.P and Postdoctoral training from National Institute of Immunology. He holds expertise in the field of clinical immunology and flow cytometry. Dr. Rathore also heads the Flow Cytometry facility at THSTI.

Dr. Zaigham Abbas Rizvi, Research Scientist
Dr. Rizvi has an experience of over 11 years in the field of Immunology. He has worked extensively in pre-clinical studies of drugs and vaccine candidates of SARS-CoV-2. He completed his doctoral studies from JNU, New Delhi.

Manas Ranjan Tripathy, Technical Officer
Mr. Tripathy has 10 years of experience working at THSTI. He has a Btech in Biotechnology from Biju Patnaik University, Orissa, and is currently serving as Technical Officer-I. He is responsible for managing the Immuno-core Facility of THSTI.

Aymaan Zaheer, Senior Technical Assistant
Mr. Aymaan Zaheer has been working at THSTI for 2 years and has completed his MSc in Immunology from Imperial College, London in the year 2019. Mr. Zaheer is proficient in Human T cell immunology and antigen-specific T cell assay.

Siddhesh Vishwakarma, Project Associate II
Mr. Siddhesh Vishwakarma has been working at THSTI for 1 year and has overall 3 years of research experience. Mr. Siddhesh completed his MSc in Biotechnology from Amity University, Mumbai in the year 2017. Mr. Siddhesh is trained in Human T cell and B cell assays.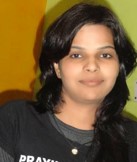 Ms. Priyanka Singh, Project Associate II
Ms. Priyanka is a trained biologist, who completed her Masters in Biochemistry from Jamia Milia Islamia University, New Delhi. With an overall experience of over 5.5 years, Priyanka is involved in Human T cell assays, PBMC isolation, and other immunoassays.
Services
Our Capabilities
The immunology Core lab at THSTI provides a one-stop solution for all the internationally accepted cellular immune assays, such as:
· ELISPOT / FluroSPOT assay
· T cell proliferation assay
· Bead-based multiplex assay for cytokine quantification
· Intracellular Cytokine Assay
· Activation Induced Marker Assay
Research
Publications
1.Thiruvengadam R, Awasthi A, Medigeshi G, Bhattacharya S, Mani S, Sivasubbu S, Shrivastava T, Samal S, Murugesan DR, Desiraju BK, Kshetrapal P. Effectiveness of ChAdOx1 nCoV-19 vaccine against SARS-CoV-2 infection during the delta (B. 1.617. 2) variant surge in India: a test-negative, case-control study and a mechanistic study of post-vaccination immune responses. The Lancet Infectious Diseases. 2021 Nov 25.
2.Thiruvengadam R, Binayke A, Awasthi A*. SARS-CoV-2 delta variant: A persistent threat to the effectiveness of vaccines. The Lancet Infectious Diseases. 2022 Mar 1;22(3):301-2.
3.Binayke A, Zaheer A, Dandotiya J, Gupta SK, Mani S, Tripathy MR, Madan U, Shrivastava T, Kumar Y, Pandey AK, Rathore DK, Awasthi A*. Innate immune response and distinct metabolomic signatures together drive and shape the SARS-CoV-2-specific T cell response during COVID-19. bioRxiv. 2022 Jan 1.
4.Thuluva, Subhash, Vikram Paradkar, Kishore Turaga, Subbareddy Gunneri, Vijay Yerroju, Rammohan Reddy Mogulla, Venkata Suneetha Pothakamuri et al. "Immunogenic superiority and safety of Biological E CORBEVAX vaccine compared to COVISHIELD (ChAdOx1 nCoV-19) vaccine studied in a phase III, single blind, multicenter, randomized clinical trial." medRxiv (2022).
5.Rizvi ZA, Dalal R, Sadhu S, Binayke A, Dandotiya J, Kumar Y, Shrivastava T, Gupta SK, Aggarwal S, Tripathy MR, Rathore DK, Awasthi A*. Golden Syrian hamster as a model to study cardiovascular complications associated with SARS-CoV-2 infection. Elife. 2022 Jan 11;11:e73522.
6.Rizvi ZA, Tripathy MR, Sharma N, Goswami S, Srikanth N, Sastry JL, Mani S, Surjit M, Awasthi A*, Dikshit M*. Effect of Prophylactic Use of Intranasal Oil Formulations in the Hamster Model of COVID-19. Frontiers in pharmacology. 2021;12.
7.Rizvi ZA, Sadhu S, Dandotiya J, Binayke A, Sharma P, Singh V, Das V, Khatri R, Kumar R, Samal S, Kalia M, Awasthi A*. SARS-CoV-2 and its variants, but not Omicron, induces thymic atrophy and impaired T cell development. bioRxiv. 2022 Jan 1.
8.Thuluva, S., et al. (2022). "Safety, tolerability and immunogenicity of Biological E's CORBEVAX™ vaccine in children and adolescents: A Prospective, Randomised, Double-blind, Placebo controlled, Phase-2/3 Study." medRxiv: 2022.2004.2020.22274076.
COVID-19
In the past two years of pandemic, the Immunology Core Lab is working round the clock to answer the questions of national importance and help our nation contain the COVID-19 pandemic at the earliest. COVID-19 vaccine pre-clinical Trials supported by Immuno-biology Lab and Immunology Core Lab at THSTI:
Pre-clinical

Clinical
Following are some of the contract services provided for different vaccine clinical trials:

Future Pandemic Preparedness
One of the long-term goals of Immunology Core Lab is to develop robust infrastructure and scientific know-how capable of rapid escalation of resources to study cellular immunogenicity for any future health emergency. Following are some of the aspects Immunology Core Lab is working on: