Research Facility : Small Animal Facility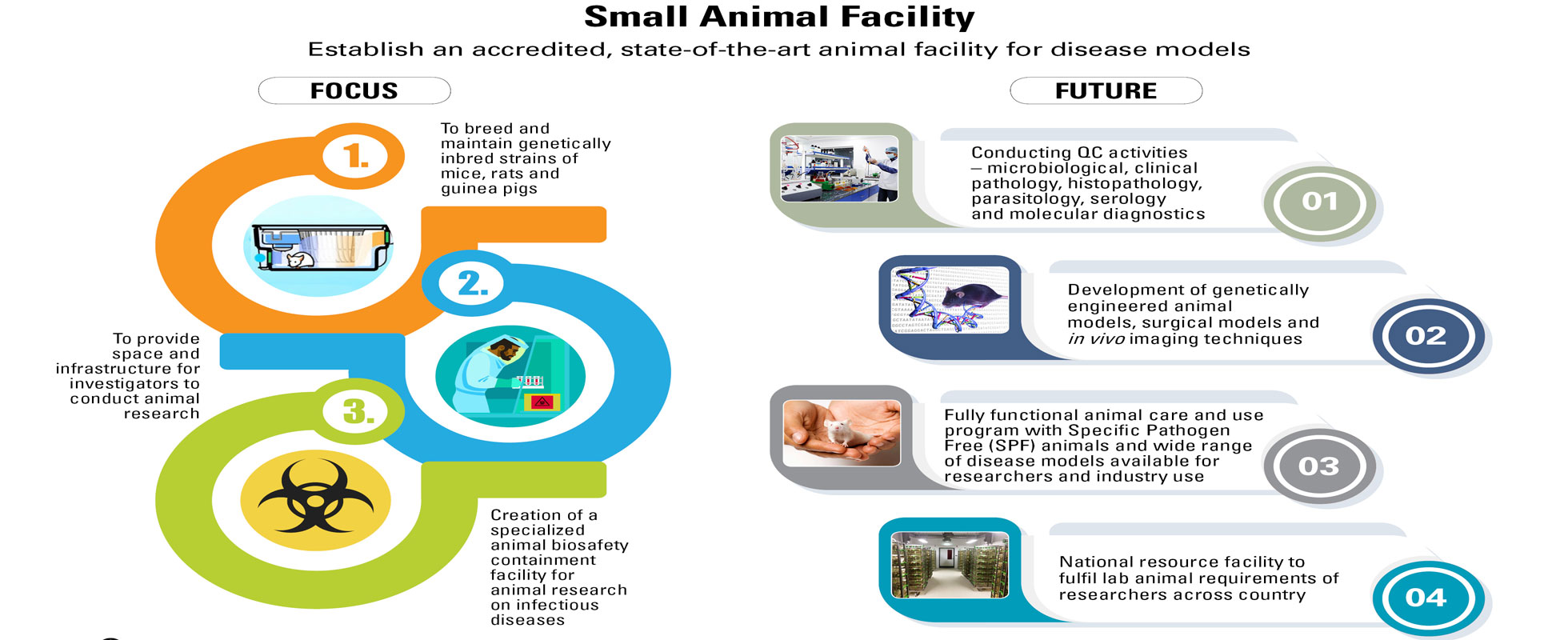 Overview

Use of animal models for preclinical studies has been the backbone of both basic and translation research in the area of health sciences. Challenging hypothesis essential to understand complex biological processes necessitates holistic approach requiring advanced animal models. Most of these models are developed using genetically modified mouse. Application of these animal models in scientific research is common and a necessity in an organization involved in translational research. A very diverse translational research landscape at the NCR Biotech Science Cluster involving studies in the area of both communicable and non-communicable diseases mandates the requirement of different animal models that helps the researchers validate both their clinical as well as basic research findings.
In line with this vision, in 2008, the Department of Biotechnology, when initiating the process of creating two major research institutes viz. THSTI and RCB in NCR Biotech Science Cluster (BSC) at Faridabad, proposed to build a state-of-the-art Small Animal Facility (SAF) to facilitate animal experimentation for the scientific community of this cluster. The SAF at THSTI, NCR Biotech Science Cluster was established with the support from Department of Biotechnology (DBT) project grant/sanction order no. BT/PR5480/INF/22/158/2012 dated 31.03.2014. SAF is aimed at providing support to researchers of biological sciences at THSTI & RCB to perform animal studies through the routine breeding, maintenance and supply/issuance of required laboratory animals. Further, SAF also help researchers in establishing novel animal model platforms by providing assistance in executing both invasive and non-invasive protocols.
The SAF was established in compliance with the guidelines of the Committee for the Purpose of Control and Supervision of Experiments on Animals (CPCSEA), Ministry of Fisheries, Animal Husbandry and Dairying, Department of Animal Husbandry and Dairying, Government of India and registered with CPCSEA vide registration number 1685/GO/ReBi/S/2013/CPCSEA. Studies requiring animal research are only conducted after due approval of the Institutional Animal Ethics Committee (IAEC) (https://thsti.res.in/newthsti/en/Committee)

Objectives
1. To breed and maintain genetically defined laboratory animals
2. In-house supply of quality experimental animals required for ongoing research projects at THSTI and RCB
3. To provide logistic and veterinary related support to the investigators for executing animal related studies
4. To execute routine health, genetic and environmental monitoring of animals at regular intervals to maintain the quality control standards
5. Provide necessary trainings required in the field of laboratory animal practices
6. To create and maintain a specialized animal biosafety containment area for research on infectious diseases
7. To help develop novel animal model platforms for facilitating both basic and translational research

Facility layout and Infrastructure

The facility has a total built up area of ̴ 4939.69 square meter spread over ground plus three floors. The ground floor mainly serves as a support area to the remaining floors. It consists of change rooms, quarantine room, stores, offices, lab area, wash/autoclave area, clean processing and storage areas. The remaining three floors are dedicated for animal housing and animal related work. Each floor is identical in design and has a floor area of ̴ 1230.38 square meter. These floors have a clean and two dirty corridors in place for the movement of personnel and related animal supplies. Each floor has a capacity to house approximately 20,000 to 25,000 mice or 10,000 to 15,000 rats at a given point of time after necessary housing arrangements are made. There is dedicated procedure room to perform animal related procedures. These rooms are equipped with necessary equipment like in-vivo imaging system, anesthesia system, euthanasia system, biosafety cabinets, etc. There are defined routes for material, animal and human movements to prevent cross contamination. Environmental conditions are maintained in animal rooms in accordance with the CPCSEA guidelines include the temperature of 19 to 26oC, relative humidity 30 to 70%, the 14 hours light and 10 hours dark cycle, minimum 12 to 15 air changes per hour shall be maintained in the animal rooms with the provision of centralized air conditioning system. The light intensity and sound level in the animal rooms are maintained less than 400 lux and less than 85 decibel respectively.
The facility started its operations since September 2016 and at present houses rat, guinea pig and hamster as one stock each and 41 mouse strains that include inbred, transgenic, knock-out, knock-in and immunodeficient strains. The animal rooms are equipped with cage changing stations, biosafety cabinets and laminar airflow units for cage changing and animal handling. Individually ventilated caging (IVC) systems are in place for housing the laboratory animals to reduce the chance of contamination. The wash area of the facility is equipped with electrically operated heavy duty, large capacity hydro spray automated cage, rack and bottle washer and bedding disposal station to safeguard and protect personnel from animal allergens and contaminants while cleaning the used animal cages. Sterilized feed, water and bedding material are being used to maintain the animals in healthy state. In addition to autoclaving, the acidification of drinking water is being implemented to maintain the quality of drinking water for the housed animals. Appropriate standard operating procedures are being followed for animal handling and animal related procedures. The access to the facility is controlled and restricted using access card system. An appropriate CCTV surveillance monitoring is being followed in the facility. The animal facility records are being maintained in accordance with the CPCSEA guidelines. The standard animal quality control measures such as routine health, genetic and environmental monitoring are being followed to ascertain the quality of the animals housed in the facility. A separate animal room is available inside the small animal facility to carry out animal infection studies that involves biosafety level 2 pathogens. The facility also conducts the trainings on animal care, handling and experimental techniques for staff and researchers.
Infectious Disease Research Facility (IDRF) located on the 3rd floor of the SAF building is a specialized animal biosafety level III containment facility (ABSL3 facility) that caters to the need of researchers actively involved in research on infectious diseases involving biosafety level 3 pathogens such as COVID-19, Tuberculosis and HIV.
Ferret Facility: Recently, a ferret holding and experimentation facility was inaugurated to support the research on respiratory viruses such as Influenza viruses.

Key Features

• Total built up area ̴ 4939.69 square meter spread over ground plus three floors
• Clean and dirty corridor system
• Restricted and controlled access
• Air showers at entry
• CCTV surveillance monitoring
• Lab animal housing only in individually ventilated caging system
• Dedicated procedure rooms
• In-vivo imaging system
• Genetic, health & environmental monitoring program
• Standard operating procedures for all animal related procedures
• Dedicated animal room for animal experiments of infectious nature which does not require the ABSL-III and above level containment
• Infectious Disease Research Facility (IDRF) as a specialized animal biosafety level III containment facility to perform research on infectious diseases such as COVID-19, Tuberculosis and HIV
• Automated cage, rack and bottle washer for automation of washing operations
• Double door autoclaves

Supporting Areas of Research
Currently, the SAF at the NCR cluster has facilitated the development of animal model platforms to support research in the following areas:
• Auto-immune diseases
• Infectious diseases
• Cancer biology
• Gut inflammation
• Cardiovascular and metabolic disorders
• Muscle development and disorders
• Hemolytic diseases
• Neuroscience
Governance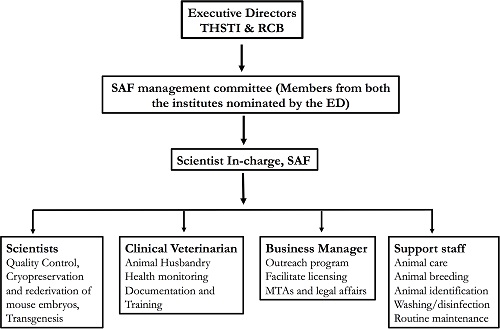 The SAF Management Committee

1. Dr. Amit Kumar Pandey, Associate Professor and In-charge SAF, THSTI
(https://thsti.res.in/newthsti/en/faculty-profile/Amit-Kumar-Pandey)
2. Dr. Amit Awasthi, Senior Professor, THSTI
(https://thsti.res.in/newthsti/en/faculty-profile/Amit-Awasthi)
3. Dr. C.V. Srikanth, Professor, RCB
(https://www.rcb.res.in/index.php?param=empdetails/139)
4. Dr. Sam J. Mathew, Associate Professor, RCB
(https://www.rcb.res.in/index.php?param=empdetails/141)
5. Dr. Bhisma Narayan Panda, Scientist D, THSTI
(https://thsti.res.in/newthsti/en/faculty-profile/bn-panda)
Staff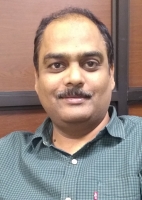 Dr. Amit Kumar Pandey
Associate professor and In-charge, SAF
Dr. Pandey is a professionally trained veterinarian. He received his post graduation degree from National Dairy Research Institute (NDRI), Karnal, Haryana and PhD from Indian Veterinary Research Institute (IVRI), Izatnagar, U.P. in Animal Biotechnology. He currently holds the position of Scientist-in-charge, Small Animal Facility at the NCR Biotech Science cluster. He has more than 20 years of experience in handling and working on animal models in the area of infectious diseases research. Dr. Pandey is also the head of the mycobacterial pathogenesis laboratory at THSTI. He has been actively involved in the designing and commissioning of both the ABSL3 and the upcoming Experimental Ferret facility at the Faridabad Health Science Cluster.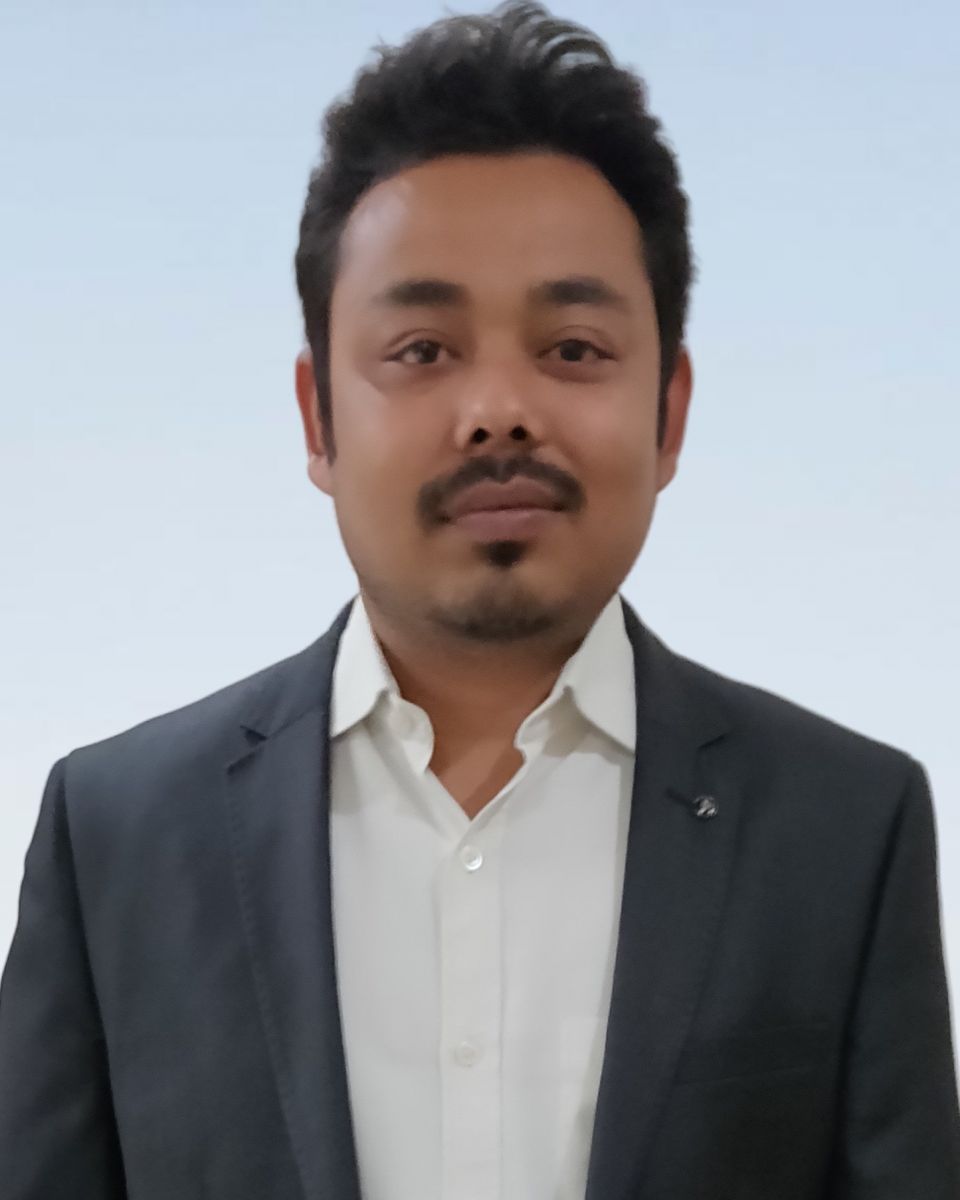 Dr. Bhisma Narayan Panda
Scientist D
Dr. Panda is a registered Veterinarian with Veterinary Council of India (VCI007661) and a trained Veterinary Pathologist. He earned his B.V.Sc. & A.H. (2014) and M.V.Sc (Veterinary Pathology; 2016) degree from Odisha Veterinary College, Odisha University of Agriculture and Technology. Before joining SAF in February, 2022, he worked at Sphaera Pharma (2021-2022) and GLP Toxicology Centre, Shriram Institute for Industrial Research, Delhi (2016-2020) where his primary work responsibilities included Vivarium management and providing clinical & histopathology support to pre-clinical research. He is experienced in conducting exploratory research as well as regulatory studies involving experimental animals. Currently he is managing the operations of the Small Animal Facility, supervising documentation and training programs of researchers. He is also managing the Histopathology Facility of the institute.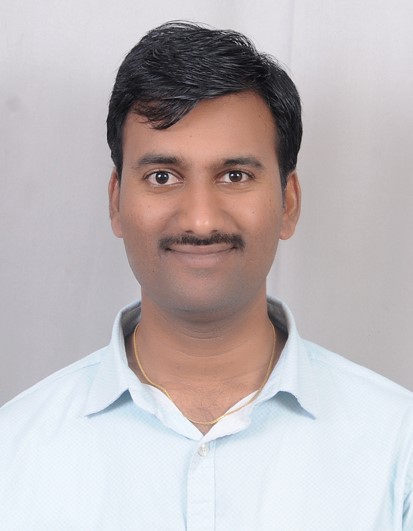 Mr. T. Vinaykumar
Technical Officer-II, SAF
Mr. Vinay completed master's degree in Biochemistry. He has more than 7 years of experience in laboratory animal facility. Previously, he worked as a Technical officer at IISER Pune with experience in management, genotyping and health monitoring works of transgenic mice colonies. At SAF, his duties are assessment of animal health status, rodent breeding setup and documentation works. He assists the students in breeding setup, sample collection and animal issuance.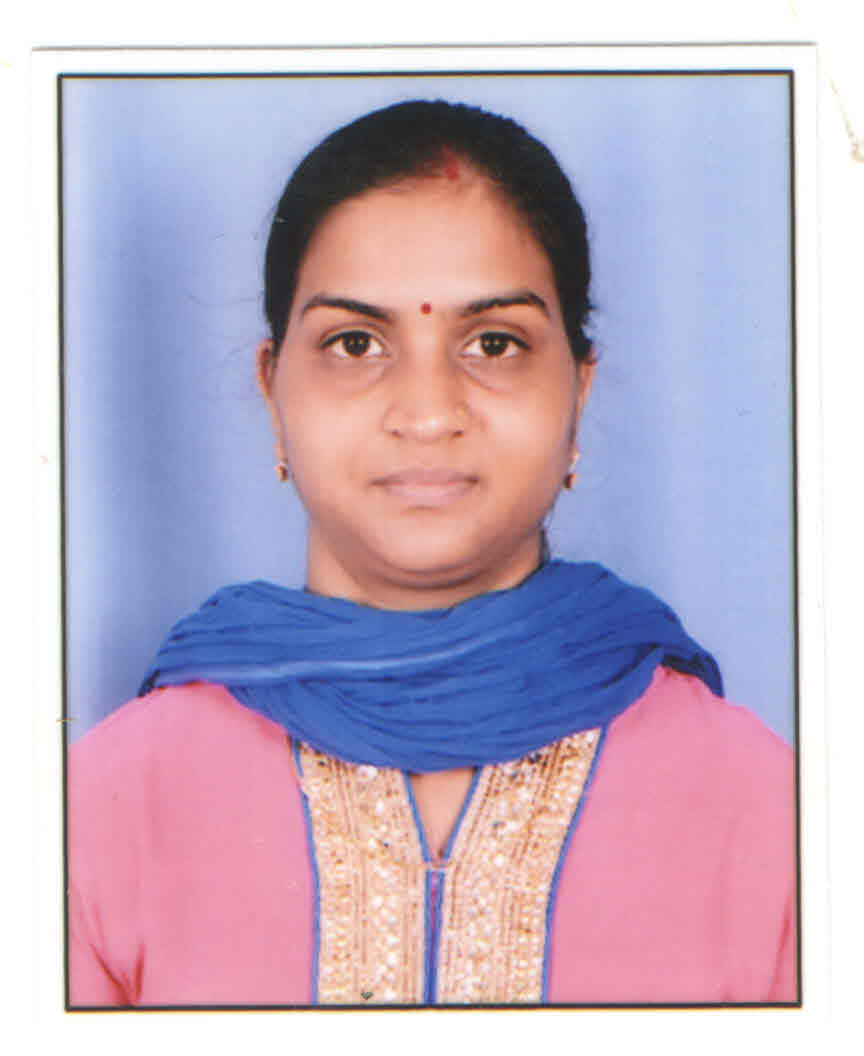 Dr. Monika Mittal
Technical Officer-II,
Dr Monika Mittal completed her PhD from CSIR-CDRI, Lucknow in 2017. She has experience of handling different animal models like hamster, rat & mice and is capable of inducing different disease models. She also has expertise in cell & tissue culture, molecular biology, histopathology & microscopy. Currently, she is involved in health monitoring of animals by molecular ways and assisting in development of cryopreservation & transgenic mice production facility at SAF.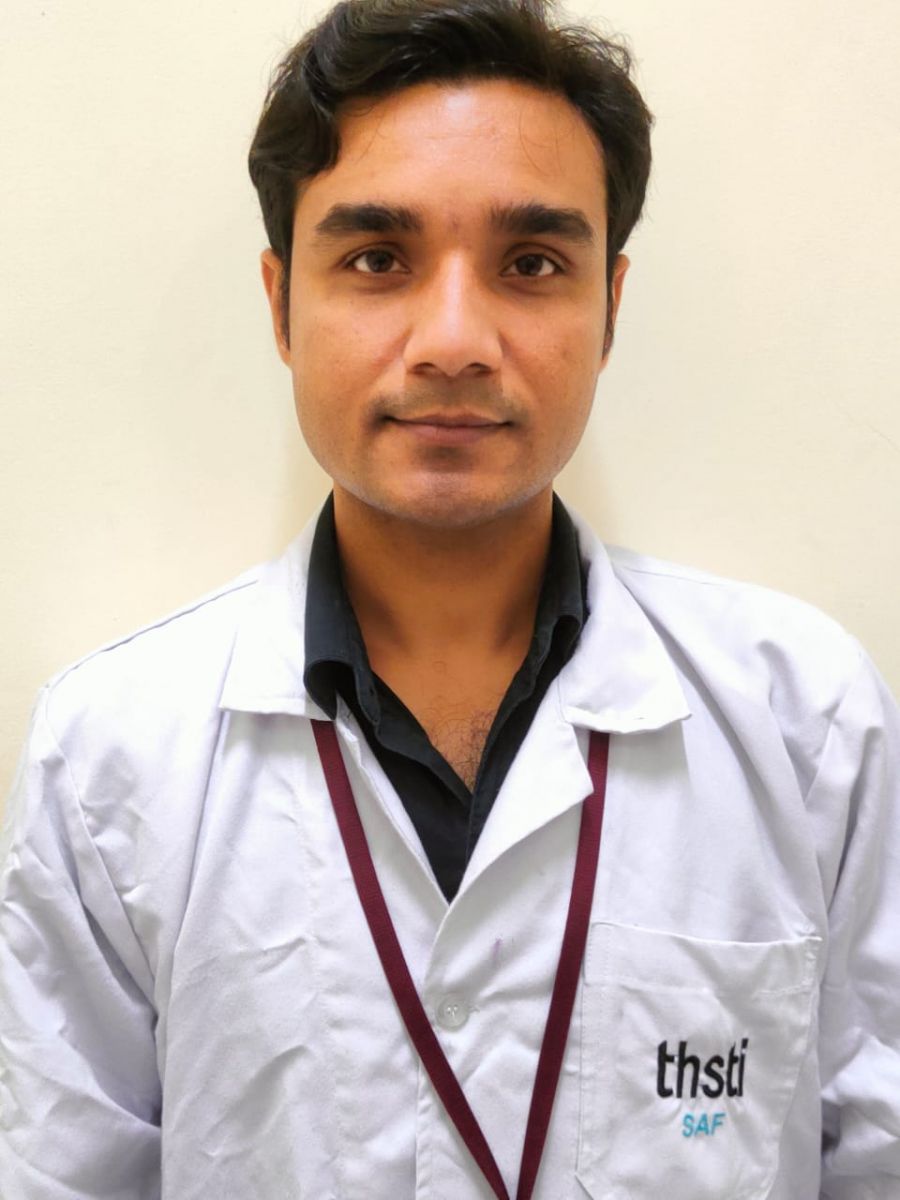 Mr. Vishnu Sharma
Lab Technician
Mr. Vishnu completed the degree in Medical Laboratory Technology from National Institute of Medical Science Jaipur in 2013. He has more than 7 year experience in medical laboratory techniques from different organizations. Currently, he is involved in care, management, breeding and quality control of laboratory animals.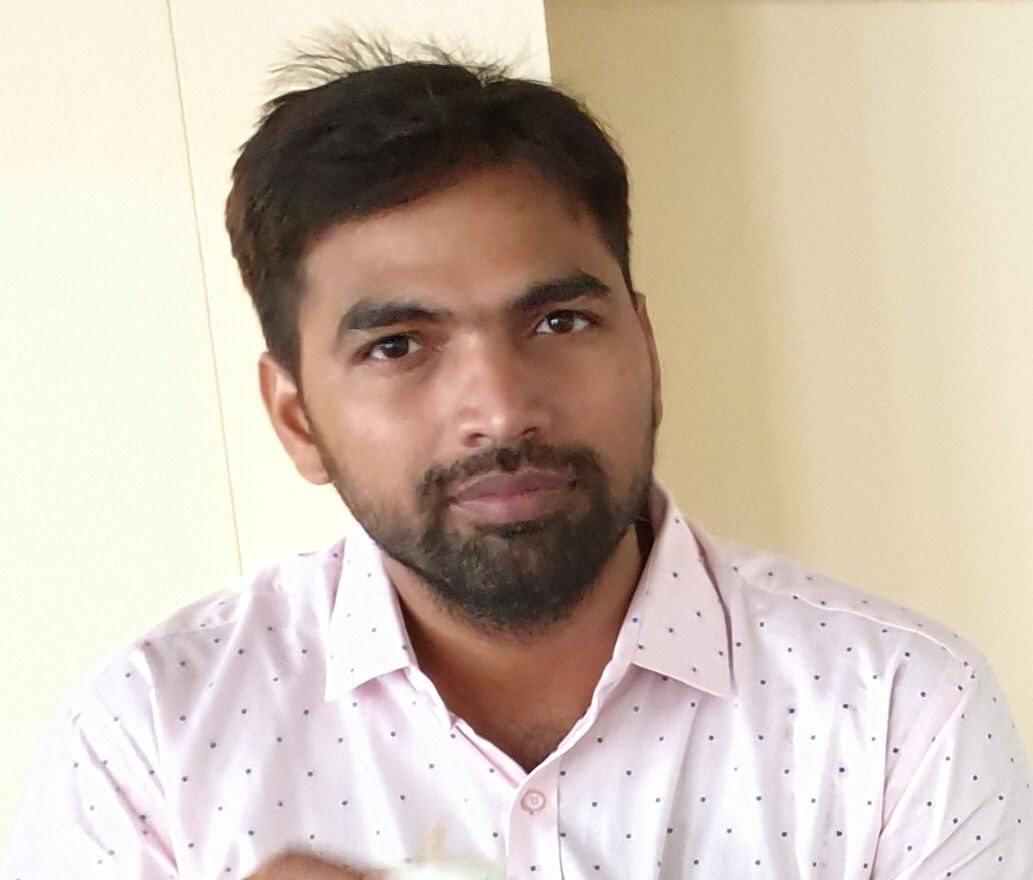 Mr. Prabhanjan Dwivedi
Senior Technician (Histopathology)
Mr. Prabhanjan Dwivedi completed his bachelor's degree from Subharti University. He is having experience of 9 years. Previously, he worked as a Senior Medical Lab Technician (Histopathology & Microbiology) at Institute of Liver & Biliary Sciences hospital. In SAF, he is involved with functioning of histopathology laboratory.
Animal Technicians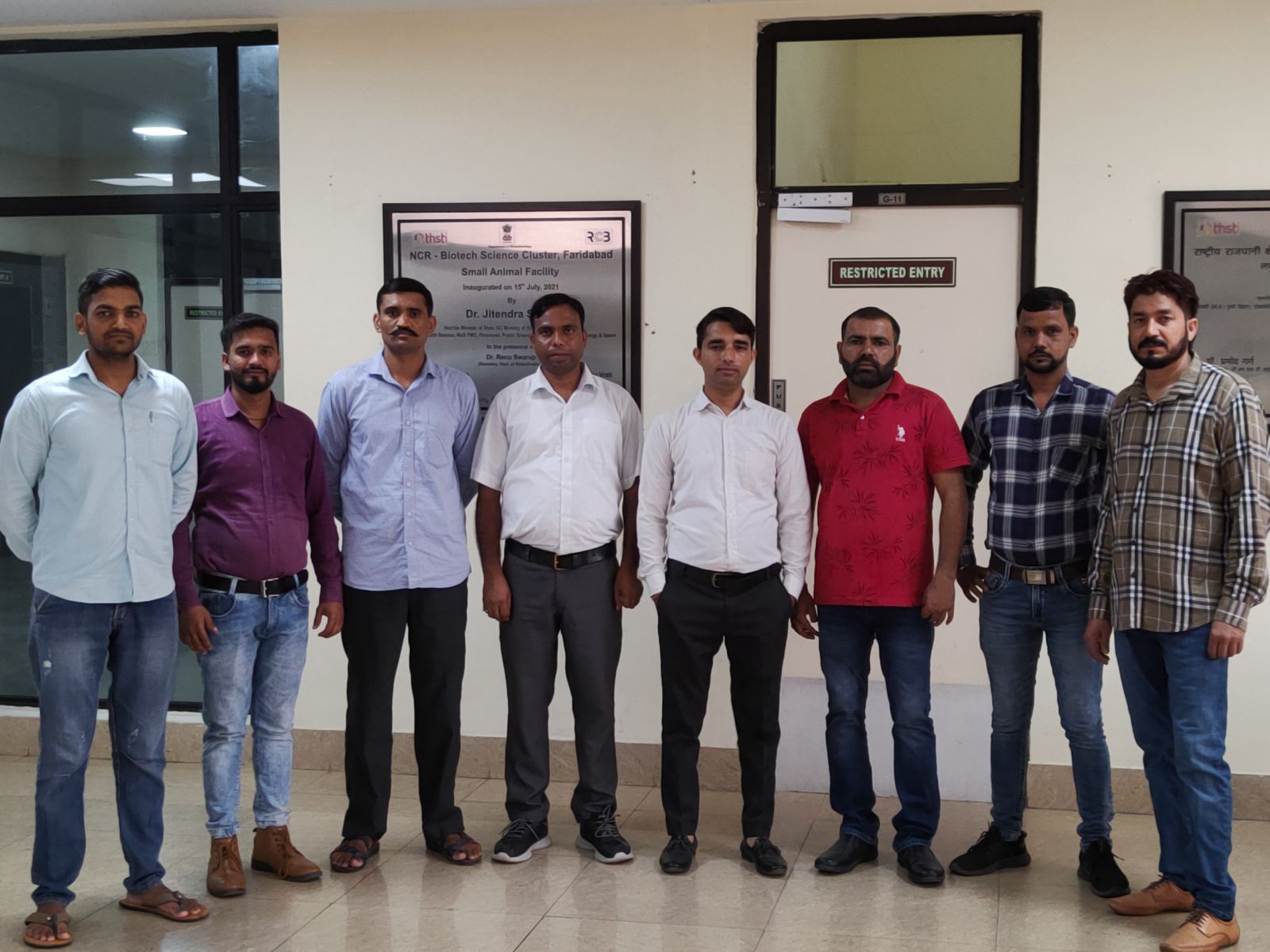 1. Mr. Raman Saigal
2. Mr. Dinesh
3. Mr. Krishan Kumar
4. Mr. Durgesh Yadav
5. Mr. Deepak
6. Mr. Sandeep
7. Mr. Subash Adhana
8. Mr. Dinesh Chander

The centre/facility is open to providing services to academia and industry. For any queries, contact the following
Contact us:
Email: saf@thsti.res.in
Telephone: 0129-2876200