Maternal and Child Health
Pregnancy (fetal life) and the first two years of life are the most critical periods that shape a person's health. Maternal and child health research at THSTI focuses on the major causes of neonatal, infant and child deaths and sickness. Efforts are focused towards beginning early and understanding healthy and unhealthy states in pregnancy and childhood to develop sustainable interventions for improving health of a pregnant mother and her child.
Interdisciplinary Group for Advanced Research on Birth Outcomes
– A DBT India Initiative (GARBH-Ini)
GARBH-Ini is a pregnancy cohort to study multidimensional correlates of preterm birth in India. A unique collaborative interdisciplinary program; coordinated by the Maternal and Child Health group headed by Dr. Shinjini Bhatnagar of THSTI in partnership with National Institute of Biomedical Genomics (NIBMG), Kalyani; Regional Centre for Biotechnology (RCB), Faridabad and district Gurugram Civil Hospital (GCH), Gurugram and tertiary care hospitals (Safdarjung Hospital, Maulana Azad Medical College (MAMC), New Delhi).
The cohort (GARBH-INI cohort) of pregnant women was started in May 2015 at the civil hospital in Gurugram, Haryana, India with the objectives to identify the clinical, epidemiological, genomic, epigenomic, proteomic and microbial correlates, discover molecular risk-markers by using an integrative omics approach, and generate a risk-prediction algorithm for preterm birth.
Adverse Pregnancy Outcomes Molecular characterization studies in perinatal biology
HLA-G, a non-classical Major Histocompatibility Complex class I molecule, is expressed in the extra-villous trophoblasts lining the maternal-fetal side of the placenta. It plays an important role in the prevention of fetal cell cytolysis by regulating the uterine NK cells and T cells. Apart from that, HLA-G also plays an important role in regulating other mechanisms operating at the maternal-fetal interface that are critical for maintaining pregnancy.
The team at THSTI is studying adverse pregnancy outcomes using candidate and agnostic approaches, specifically analysing single nucleotide polymorphisms (SNPs) in HLA-G and their association with adverse pregnancy outcomes.
Childhood diseases
Neonatal sepsis:
In India, more than a quarter of the annual 1 million neonatal deaths result from serious infections like pneumonia, sepsis, and meningitis. While appropriate antibiotics are available in many hospitals in low and middle income countries, second line antibiotics are unavailable or are prohibitively expensive in peripheral health facilities. It is important to develop inexpensive, effective, and accessible interventions that can be added to standard therapy for severe infections to improve treatment outcome and reduce case fatality. One research group is attempting to evaluate the role of zinc as an adjunct to standard antibiotic therapy for clinical sepsis in reducing mortality and treatment failure in young infants, particularly in settings where resources are limited and second line antibiotics may not be readily available.
B-cell Acute Lymphoblastic Leukemia (B-AII):
Childhood Acute Lymphoblastic Leukemia (ALL) is an aggressive hematologic malignancy that results from malignant transformation of normal developing B cells. One team is trying to understand the molecular mechanisms in pediatric B-All, with a focus on studying the relation of the master regulator Notch and its synergies in B-All.
Minimal Change Disease Nephrotic Syndrome:
Minimal Change Disease Nephrotic Syndrome (MCDNS) is the most common cause of nephrotic syndrome in children. CD80, a T-cell costimulatory molecule, has been shown to be upregulated in podocytes and also excreted in the urine of patients with active disease. THSTI's research is targeted to understand the mechanism of CD80-mediated proteinuria in nephrotic syndrome and the causes and consequences of CD80 upregulation in the podocyte.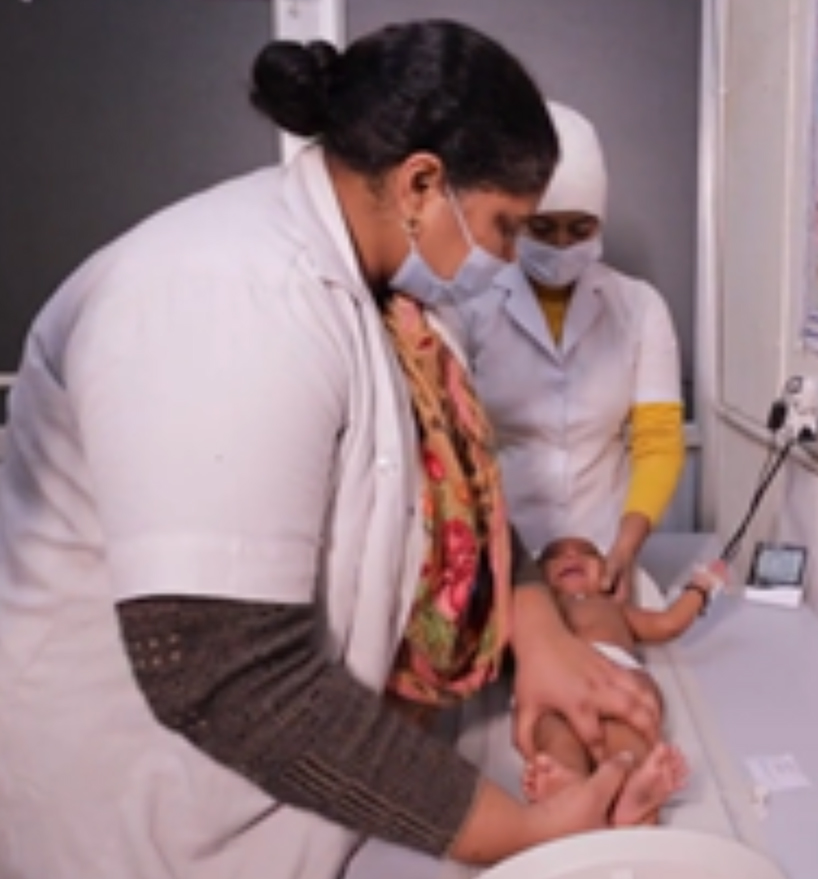 Maternal nutrients and child health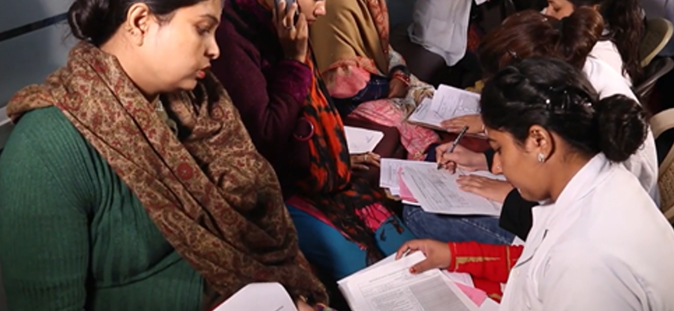 The focus is on understanding how maternal micronutrient levels affect fetal skeletal muscle growth and eventually the fetal growth index. The team aims to identify molecular mechanisms regulating fetal skeletal muscle mass, particularly in the context of micronutrient deprivation (specifically Vitamin D), with an added focus on how muscle stem cells contribute to this process.
Name of faculty members and Scientists
DR. SHINJINI BHATNAGAR, DISTINGUISHED PROFESSOR
DR. NITYA WADHWA, SENIOR PROFESSOR
DR. PALLAVI KSHETRAPAL, ASSOCIATE PROFESSOR
DR. SHAILAJA SOPORY, PRINCIPAL SCIENTIST-II
DR. VIDUSHI GUPTA, PRINCIPAL SCIENTIST-I
DR. SUCHITRA DEVI GOPINATH, RESEARCH SCIENTIST
DR. ANTARA SINHA, RESEARCH SCIENTIST
DR. MANIVANNAN J., RESEARCH SCIENTIST
DR. LOVEJEET KAUR, JUNIOR RESEARCH SCIENTIST
DR. BAPU KOUNDINYA DESIRAJU, INDIA ALLIANCE EARLY CAREER (CPH) FELLOW
The centre/facility is open to providing services to academia and industry. For any queries, contact the following
Contact Details
Dr. Shinjini Bhatnagar


Shinjini.bhatnagar@thsti.res.in


0129- 2876351
News