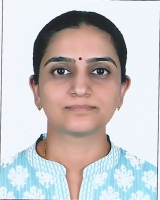 DR.SHAILAJA SOPORY
Ph.D.
PRINCIPAL SCIENTIST-II
Ph.D, Indian Institute of Science, Bangalore, KA
M.S. Biological Sciences, Indian Institute of Science, Bangalore, KA
B.Sc.(H) Biochemistry, Daulat Ram College, Delhi University
My area of research is around neonatal immune system development and the role of infection/inflammation in maternal and child health. The research programs are summarized below:
Biological mechanisms for clinical effects of Zn supplementation in infants less than 2 months of age with severe infection (funded by SERB). [This study is embedded in a zinc supplementation trial funded by the Research Council of Norway, Centre for Intervention Sciences in Maternal & Child Health, Norway.]
Zinc supplementation is known to be effective in treatment/management of diarrhoea and sepsis, but has shown mixed results for acute lower respiratory tract infections. It is still not clear if the effect of zinc is through correction of Zn deficiency or direct immunomodulation and whether the effects differ depending on the etiology of infection (broadly, viral vs. bacterial). To address this problem, we have been looking at the immune cell signatures, and intracellular Zn levels at enrolment and post zinc supplementation in a subset of patients enrolled in the trial, to correlate these signatures with clinical outcomes. Moreover, as a large number of neonates with sepsis turn out to be culture negative, high throughput sequencing will be used to look at the etiology of sepsis and correlate the same with success of zinc supplementation. Whole blood gene expression studies will help distinguish bacterial and viral etiologies depending on the host gene expression pattern. The gene expression profiles at enrolment will also be used to diagnose and predict the outcome of sepsis.
Effect of infections and inflammation during pregnancy on adverse pregnancy outcomes, specifically preterm birth (PTB) and fetal growth restriction (FGR)
In an ongoing cohort, pregnant women are being followed up from early first trimester till delivery for risk stratification of PTB. By generating multidimensional clinical and biological data we are identifying temporal associations between the maternal inflammatory status in pregnancy to PTB and FGR. Data on reported infections during pregnancy is being recorded and we will be measuring markers of inflammation across all 3 trimesters in a normal pregnancy and also in those that lead to FGR and PTB to use a subset of serum cytokines as biomarkers to predict the risk of PTB and FGR.
Publication
1. Kar M, Khan NA, Panwar A, Bais SS, Basak S, Goel R, Sopory S, Medigeshi GR Zinc chelation specifically inhibits early stages of dengue virus replication by activation of NF-κB and induction of antiviral response in epithelial cells. (2019) Front. Immunol. Oct 1:10:2347. doi: 10.3389/fimmu.2019.02347. eCollection 2019.
2. Chawla AS, Kanodia P, Mukherjee A, Jain V, Kaur G, Coshic P, Chatterjee K, Wadhwa N, Natchu UCM, Sopory S, Bhatnagar S, Majumder PP, George A, Bal V, Rath S, Prabhu SB Cell-intrinsic regulation of peripheral memory-phenotype T cell frequencies. (2018) PLos One Dec 17; 13(12):e0200227.
3. Rathore DK, Holmes TH, Nadeau KC, Mittal P, Batra A, Rosenberg-Hasson Y, Sopory S, Gupta R, Chellani HK, Aggarwal KC, Bal V, Natchu UCM, Bhatnagar S, Tavassoli M, Lyell DJ, Rath S, Wadhwa N, Maecker HT. Differences in multiple immune parameters between Indian and U.S. Infants. (2018) PLoS One Nov 16; 13 (11): e0207297.
4. Bhatia D, Sinha A, Hari P, Sopory S, Saini S, Puraswani M, Saini H, Mitra DK, Bagga A. Rituximab modulates T- and B-lymphocyte subsets and urinary CD80 excretion in patients with steroid-dependent nephrotic syndrome. (2018) Pediatr Res, Oct; 84 (4): 520-526. Epub 2018 July 9
5. Khullar B, Balyan R, Oswal N, Jain N, Sharma A, Abdin MZ, Bagga A, Bhatnagar S, Wadhwa N, Natchu UCM, George A, Rath S, Bal V, Sopory S. Interaction of CD80 with Neph1: A potential mechanism of podocyte injury. (2018) Clinical and Experimental Nephrology. 2018 June; 22 (3): 508-516. doi: 10.1007/s10157-017-1489-3. Epub 2017 Oct 11.
6. Prabhu SB, Rathore DK, Nair D, Chaudhary A, Raza S, Kanodia P, Sopory S, George A, Rath S, Bal V, Tripathi R, Ramji S, Batra A, Aggarwal KC, Chellani HK, Arya S, Agarwal N, Mehta U, Natchu UC, Wadhwa N, Bhatnagar S. Comparison of Human Neonatal and Adult Blood Leukocyte Subset Composition Phenotypes.PLoS One. 2016 Sep 9;11(9):e0162242.
7. Jain N, Khullar B, Oswal N, Banoth B, Joshi P, Ravindran B, Panda S, Basak S, George A, Rath S, Bal V, Sopory S. TLR-mediated albuminuria needs TNFα-mediated co-operativity between TLRs present in hematopoietic tissues and CD80 present on non-hematopoietic tissues.Dis Model Mech. 2016 Jun 1; 9(6):707-17. doi: 10.1242/dmm.023440. Epub 2016 Apr 28
8. Neugebauer JM, Kwon S, Kim HS, Donley N, Tilak A, Sopory S, Christian JL. The prodomain of BMP4 is necessary and sufficient to generate stable BMP4/7 heterodimers with enhanced bioactivity in vivo.Proc Natl Acad Sci U S A. 2015 May 5; 112 (18):E2307-16. [Epub 2015 April 20]
9. Rathore DK, Nair D, Raza S, Saini S, Singh R, Kumar A, Tripathi R, Ramji S, Batra A, Aggarwal KC, Chellani HK, Arya S, Bhatla N, Paul VK, Aggarwal R, Agarwal N, Mehta U, Sopory S, Natchu UC, Bhatnagar S, Bal V, Rath S, Wadhwa N. Underweight full-term Indian neonates show differences in umbilical cord blood leukocyte phenotype: a cross-sectional study. PLoS One. 2015 Apr 21;10(4):e0123589. doi: 10.1371 /journal .pone.0123589. eCollection 2015.
10. Sinha A, Bajpai J, Saini S, Bhatia D, Gupta A, Puraswani M, Dinda AK, Agarwal SK, Sopory S, Pandey RM, Hari P, Bagga A. Serum-soluble urokinase receptor levels do not distinguish focal segmental glomerulosclerosis from other causes of nephrotic syndrome in children. Kidney Int. 2014 Mar;85(3):649-58. doi: 10.1038/ki.2013.546. Epub 2014 Jan 15.
Sl No.

Title of Project

Funding Agency

Amount

Date of sanction and Duration

1.

Inter Institutional Program for Maternal, Neonatal and Infant Sciences-A translational approach to studying preterm birth. (GARBHINI-Phase 2)

(Co-PI)

DBT

Rs 44,99,36,189

2020-2023

2.

Covid-19 Bioresource at the NCR Biotech Science Cluster

(Co-I)

DBT

Rs 6,86,71,520

2021-2023

3.

Multiomics for Mothers and Infants (MOMI)

Co-PI

BMGF via GCI, BIRAC

~ Rs 55100000

(sanctioned in principal)

2020-2022

4.

A " bench to bedside" model for clinical and translational science between academic research institutes and hospitals focused on fetal growth restriction and preterm birth.

(Co-PI)

DBT

(Glue grant)

Rs 6,81, 90, 800/-

March 2018

(5 years)

5.

Identifying innate immunological signatures in a Zinc supplementation trial in infants less than 2 months of age with severe infection.

(Role PI)

SERB

Rs 53, 75, 000/-

Sep 2018

(3 years)

6.

Inter Institutional Program for Maternal, Neonatal and Infant Sciences-A translational approach to studying preterm birth.

(Investigator)

DBT

Rs 48, 85, 32, 796

March 2013

(5 years+ 1 year)
Ms. Khushboo Kaushal, Ms. Yamini Goswami, Ms. Neha Kumari, Ms. Mrinali Paradkar, Ms. Preeti Singh
01292876345
SSOPORY[AT]THSTI[DOT]RES[DOT]IN